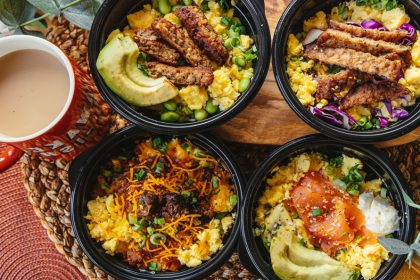 Wassup Ninjas!!! 👋 
It's been a little while…but we're back with something pretty exciting news straight from our dojo kitchen. Sus Hi Eatstation is always trying to figure out new items to introduce on the menu, and these may be so good they will have you up at the crack of dawn 🌞
Any guesses yet…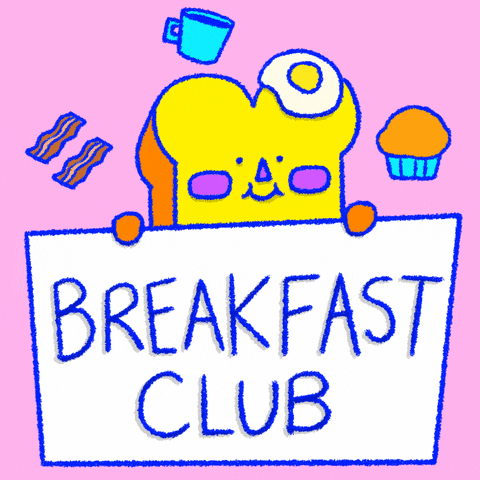 Sus Hi will be launching a brand new breakfast menu! Yay!!!
There will be four delicious favorites for you to choose from, and in true Sus Hi standard, there will of course be a bowl or burrito option! Sounds super yummy already!
As of now our new breakfast menu will be launching exclusively at our 2 Dojos in UF and Butler (Watch out Gainesville we're coming for you!!) 🍳🍴🥓
This exclusive breakfast menu will only be available during morning hours!
At UF Dojo:
Mon-Fri  8am-11:30am

Sat-Sun  9am-11:30am
At Butler Dojo:
I'm sure now you're wondering, what does a Dojo breakfast look like? Here are our 4 super delicious favorites!! 
*Warning* Pictures below may cause mouths to water uncontrollably. Please visit our Dojos in Gainesville immediately to enjoy one or all of these yummy breakfast treats!
Breakfast Favorites: get it as a bowl or burrito!
(Bowls do not include hash browns!)

#1 – Steak 'n Eggs
Egg

Steak

Hash Brown (burrito only)

Melted Cheese

Bacon

Scallions

White Sauce
 
#2 – Scrambles & Sausage
Egg

Sausage

Hash Brown (burrito only)

Purple Cabbage

Scallions

Sriracha Ketchup
.
#3 – Scrambles & Sausage (Vegetarian)
Egg

Meatless Sausage

Hash brown (burrito only)

Avocado

Scallions

Edamame

Sweet Soy

#4 – Smoked Salmon
Egg

Smoked Salmon

Cream Cheese

Everything Seasoning

Scallions

Avocado

No sauce
Wow, those all sound incredible!! And to top off your new breakfast cravings, nothing goes better with breakfast than some great savings! 
You can save $1 off any breakfast item by using the code "bfastninja" in-store or by using the Sus Hi app (currently only available at Gainesville Dojos)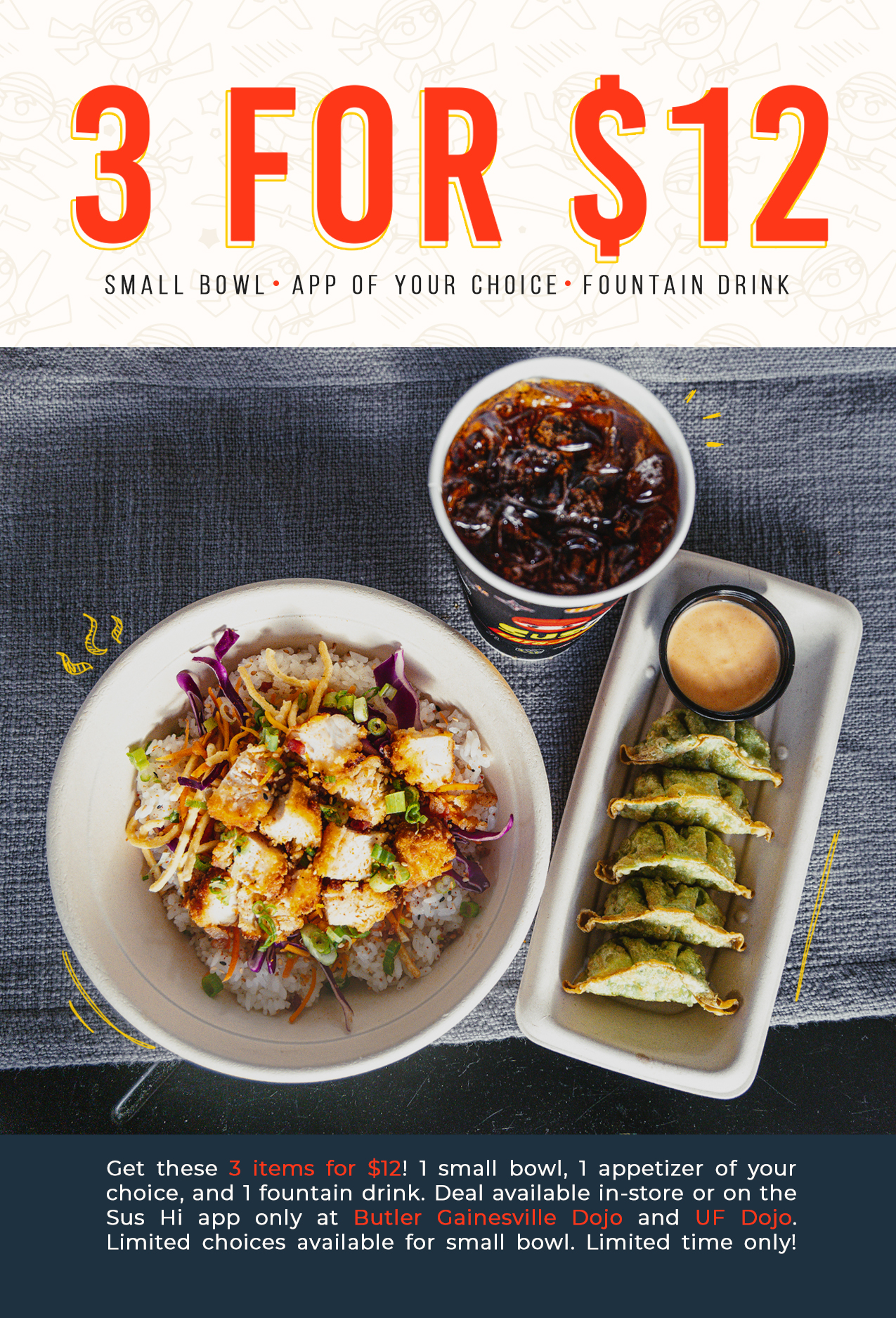 We're also introducing another great way to save with our 3 for $12 deal!!! 
Ninjas, this deal is incredible!! You can grab 1 small bowl, 1 appetizer of your choice, and 1 fountain drink for only $12. Yes, you read that right. Any appetizer, small bowl entree, and a drink for only $12!! Available for a limited time only! 
I'm already coming up with multiple yummy combinations in my head…the possibilities are endless!!
This deal is available in-store or on the Sus Hi app only at Butler Gainesville Dojo and UF Dojo!!
3 for $12 for these items:

Any Small bowl (limited to 5 toppings)

Any app of your choice

Any Fountain drink
These deals will be going fast so stop into any Gainesville Dojo location while these are still available, you won't regret it!! 
Until Next Time Ninjas ✌