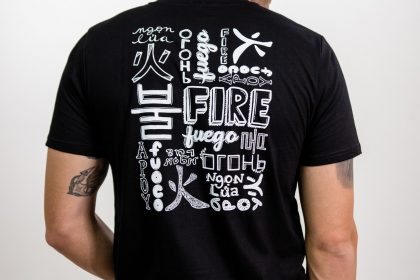 Wassup Ninjas!! 👋
So as you know this week we are celebrating our 10 year anniversary!! 
Along with those celebrations we thought it'd be the perfect time to introduce…New Merch!!!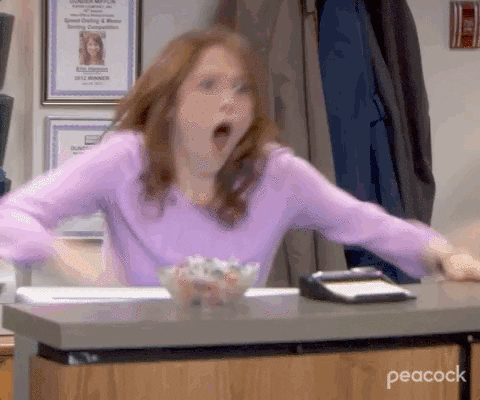 I know, I'm just as excited as you are!! Not only do we have some awesome new shirt designs, we are also introducing new pins! Perfect for accessorizing any shirt, jacket, backpack, purse, or lanyard. Here is the new merch we are launching!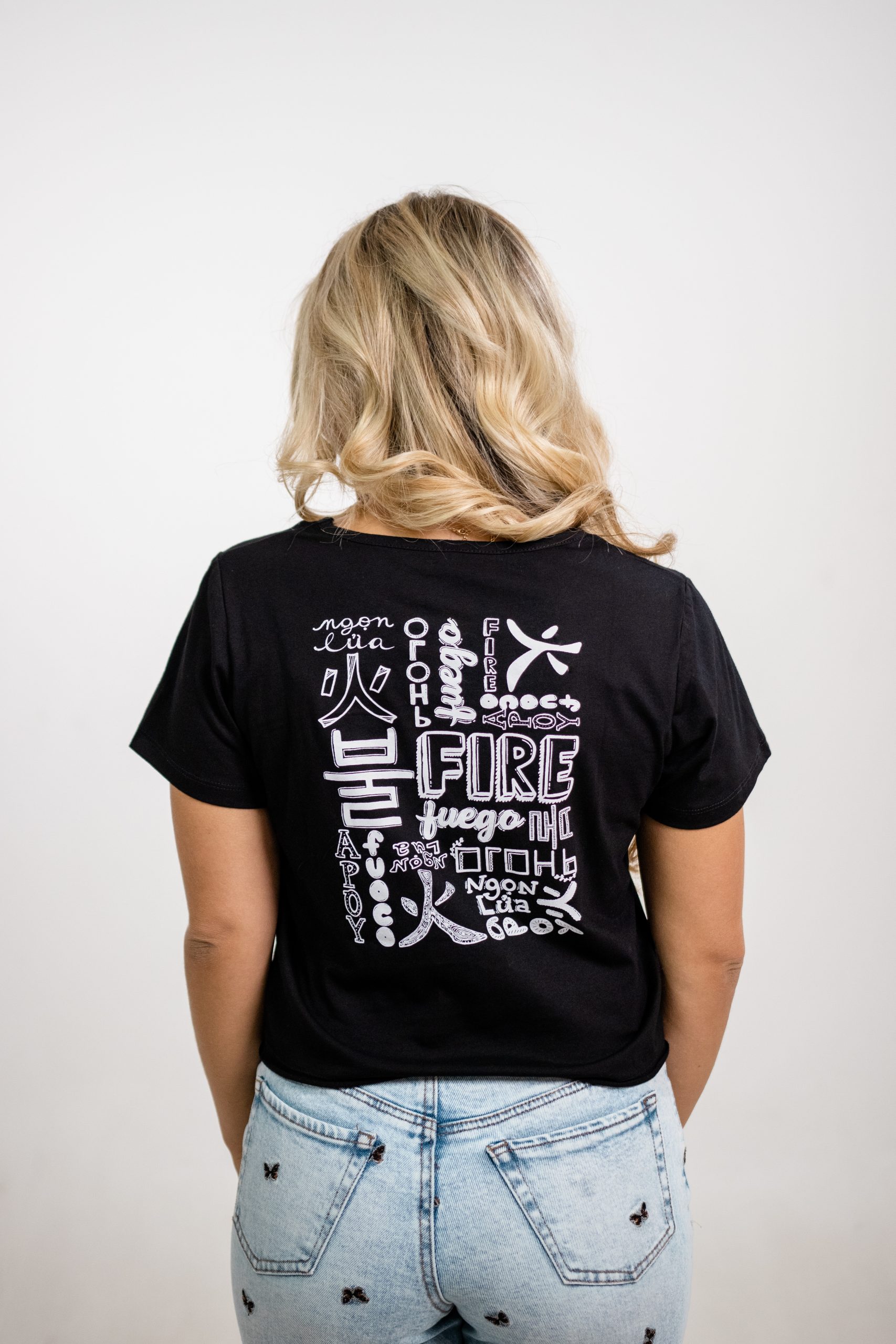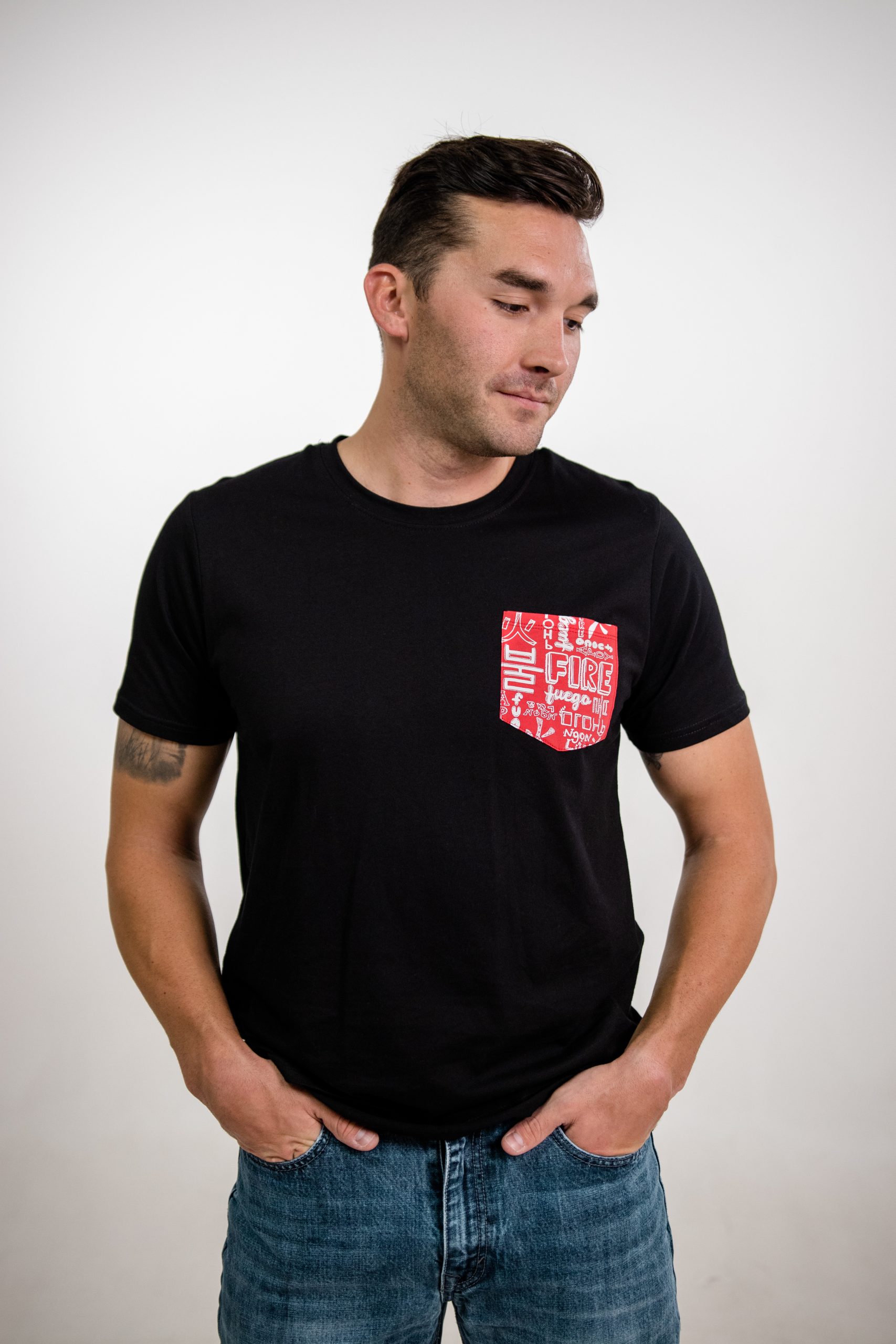 The Fire languages shirt:
It was designed by our very own Director of Marketing Ninja Turtle aka Tiffany Chan! 
She was inspired by all the different cultures of the Master Team! These are all the different languages featured on the shirt. It all translates to "fire" 🔥
Chinese

Vietnamese

Japanese

Tagalog

Spanish

Russian

Italian
The women's style comes as a cropped tee. Super cute!
Sizes run XS through to 3XL
The other style is unisex!
Female model is wearing XS for the cropped
Male model is wearing a size L in unisex tee
Price: $20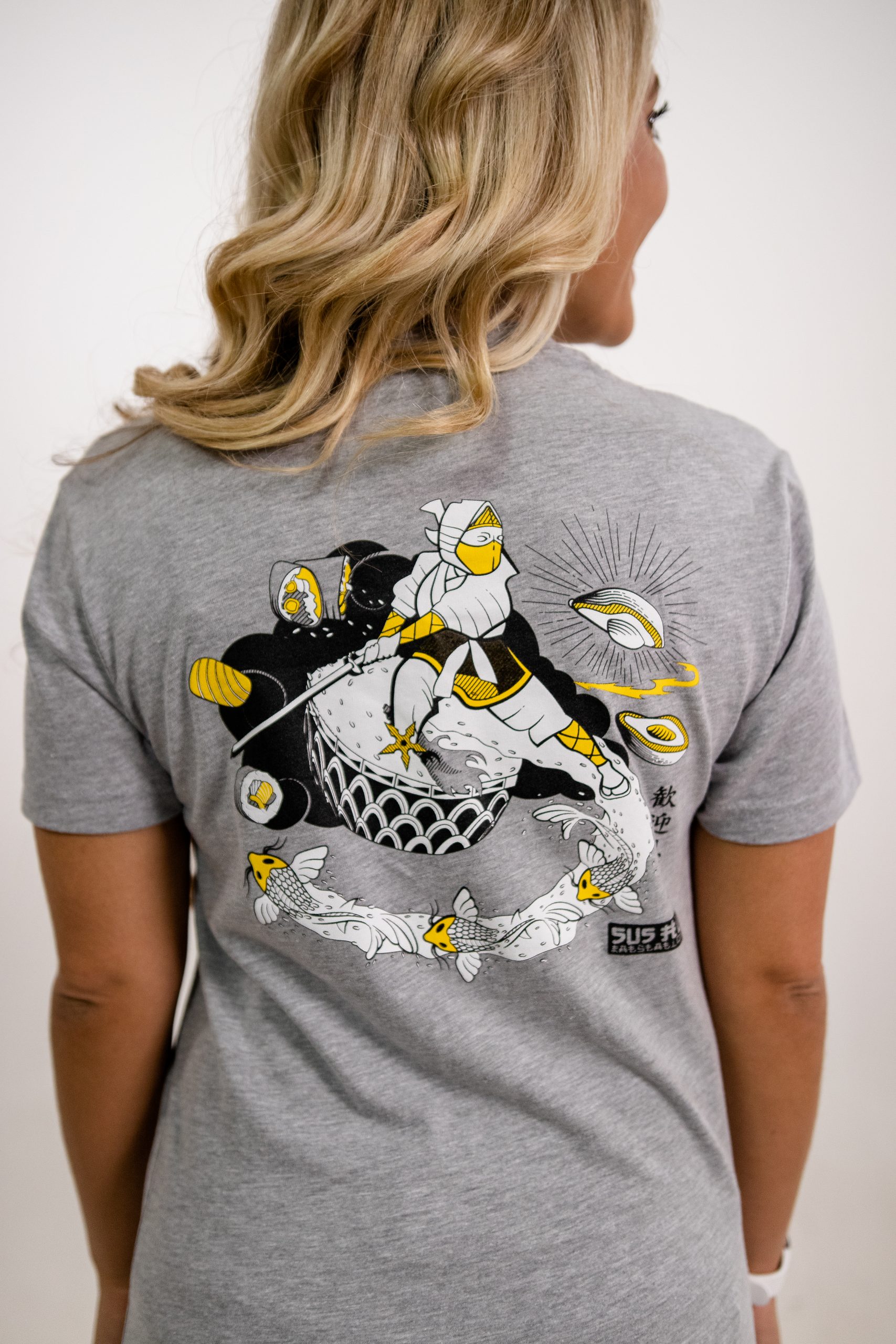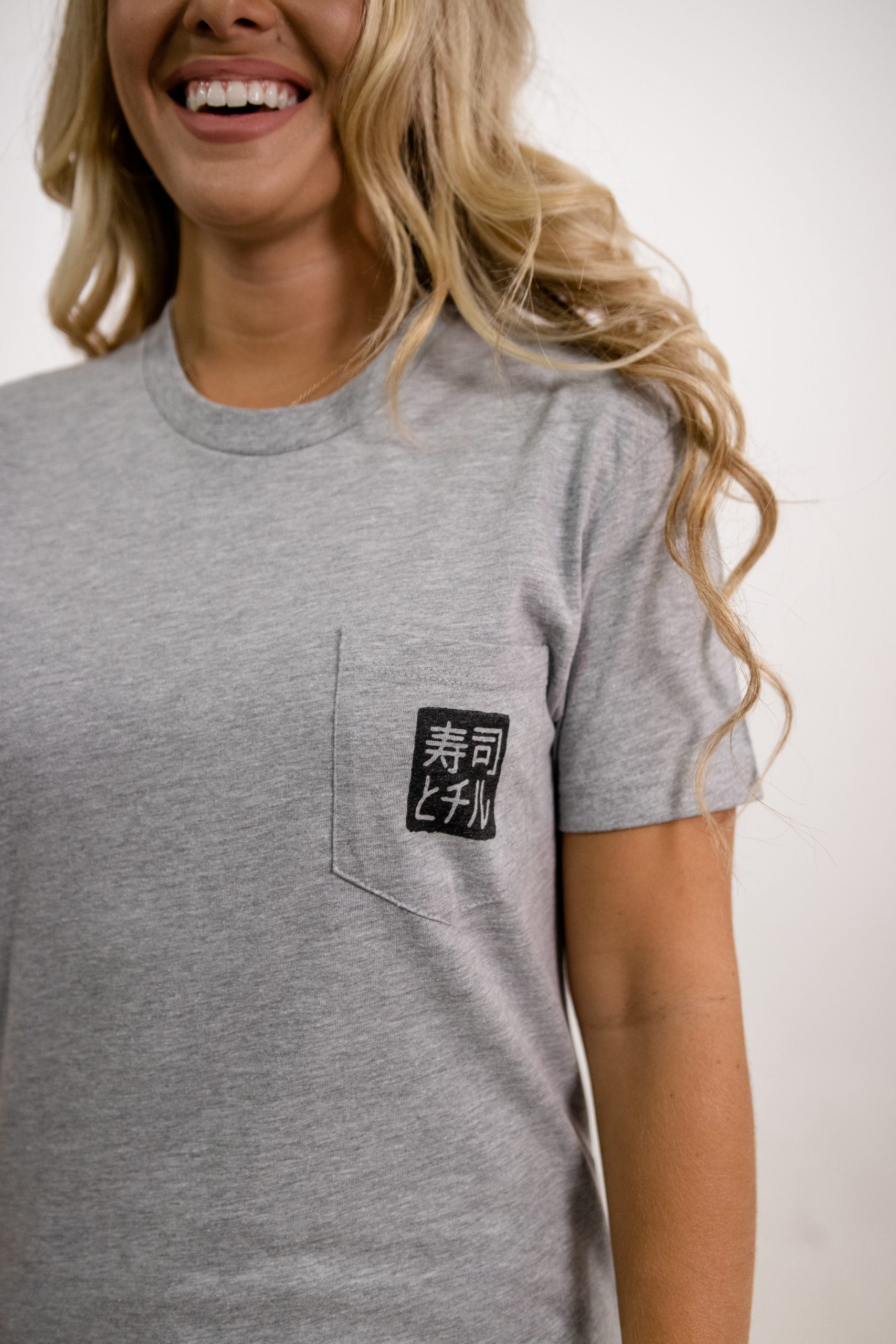 The Ninja & Koi Fish shirt:
Fun fact! This artwork may look a little familiar…It's actually the mural found in our Chickasaw Dojo! 
The designer's name is Andrew Dietrich and you can check out more of his amazing artwork on his website: WhelmDesign.com
On the front it says "welcome ninja" in Japanese
Shirt is Unisex
Model is wearing XS
Price: $20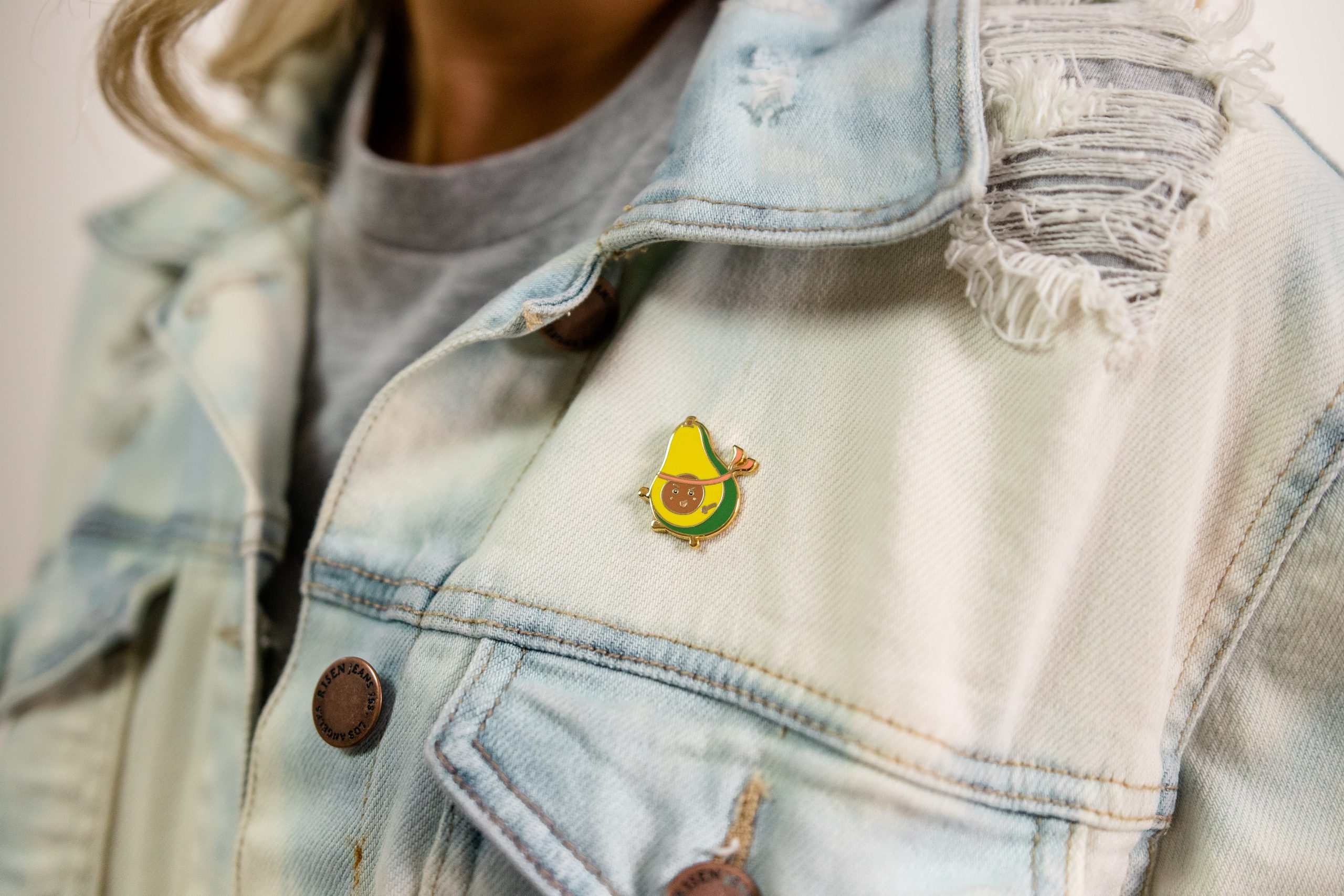 The Avocado Ninja pin:
This was also designed by Ninja Turtle!. It was originally part of the artwork on paper liners the dojos use for trays and burritos. Some of our Ninjas actually got the avocado ninja artwork tattooed on themselves and a lot of people just love the avo ninja. So we decided to make a pin out of it too!
Price: $7 or 3 for $20!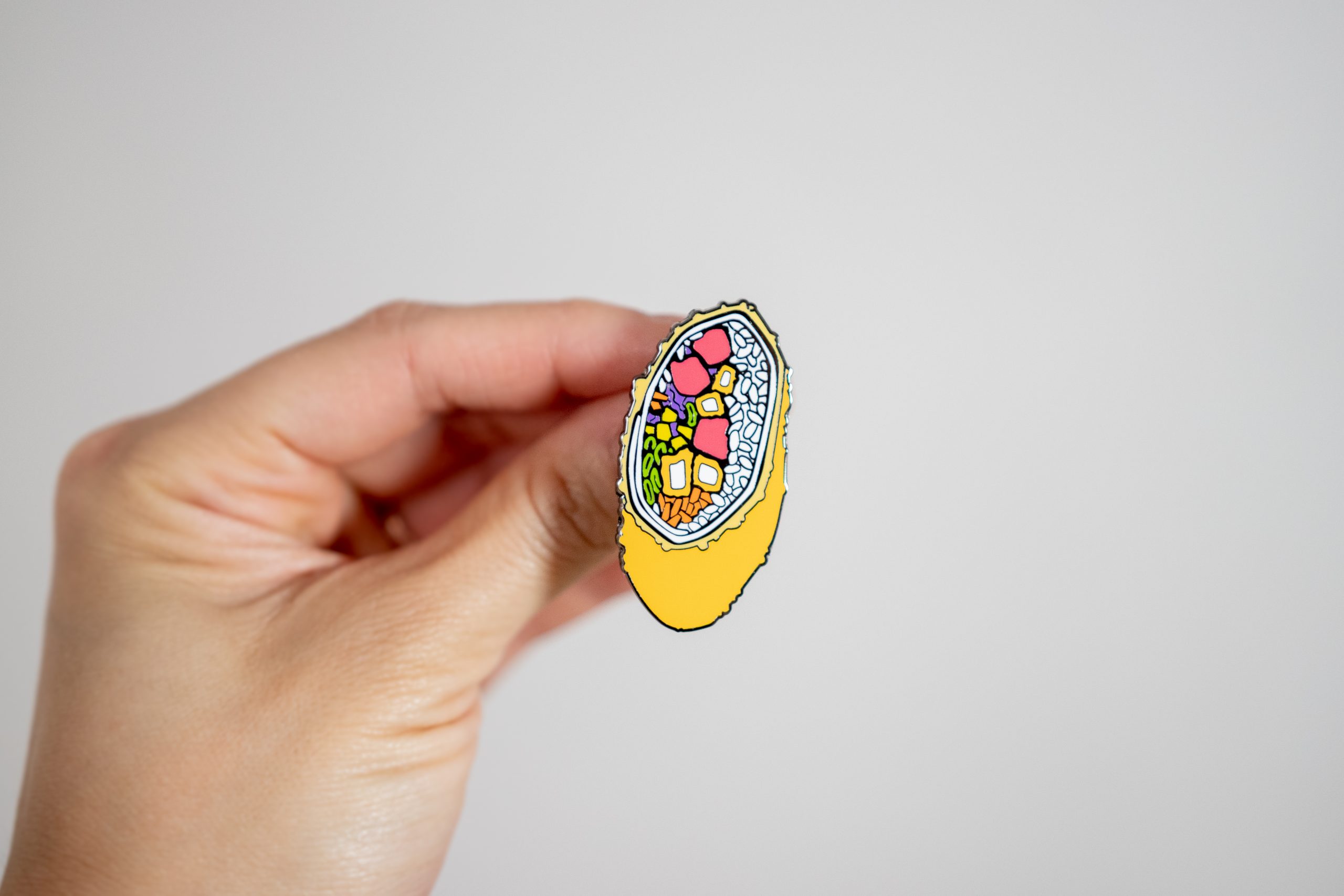 The Fried Burrito pin:
Fried burritos are definitely a dojo fan favorite and one of the many reasons Sus Hi is so unique! Like who wouldn't love a deep fried sushi burrito?! 
This pin was designed by our own Ninja Doodle aka Alley Auchter! She also has some insanely cool artwork so be sure to check out the rest of her work at @alleyauchtercreative on Instagram!
Price: $7 or 3 for $20!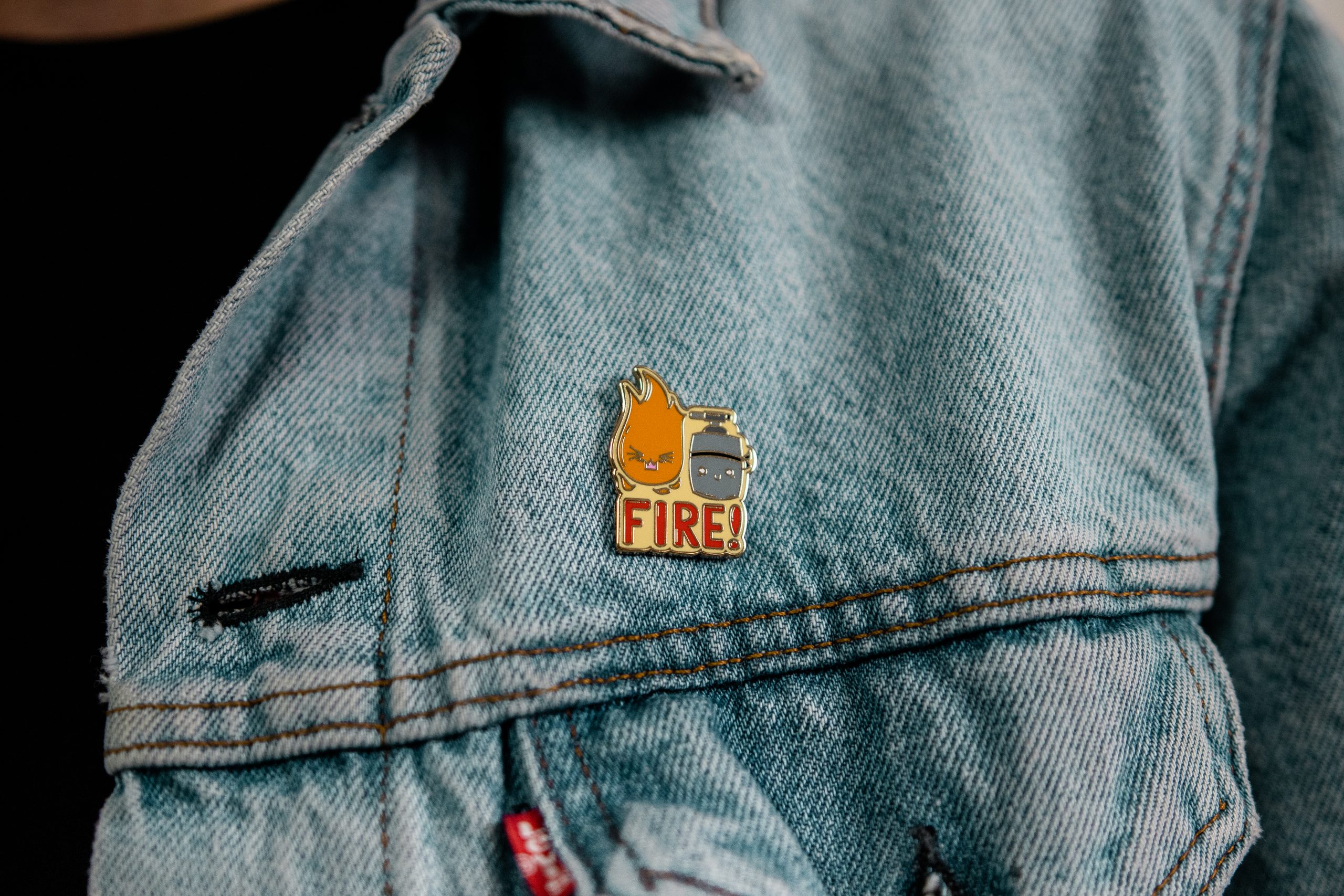 The Fire pin:
If you're a long time fan of Sus Hi, then this next pin is pretty self explanatory, and it's another reason why are dojos are exceptional. If you are unfamiliar with it, let me catch you up! At all of our dojos we use a blowtorch to melt our cheese and yell "fire" as we do so! I know it's pretty awesome! 
This was designed by our In-House lead graphic designer, Ninja Lavender aka Sihara Lee! Please check out more of her awesome artwork at https://siharadesert.myportfolio.com/
Price $7 or 3 for $20!
All this new merch is awesome, but it's going fast so get your favorites while you still can!! I'm already filling my shopping cart now!
Until next time Ninjas 🌙