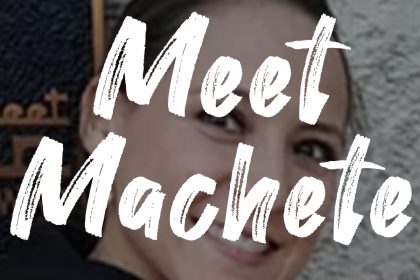 Hi-Ya Ninjas! Welcome to part 5 of our series- "Meet the Team", where we get up close and personal about the Master Team and Ninjas behind the scenes! I asked these ninjas a bunch of questions about themselves and learned exciting things about them! I'm your host, Sunshine, and I'll be taking you through these amazing ninjas and the stories behind them.
Today we'll be talking about Ellie Kirkbride, AKA Master Machete!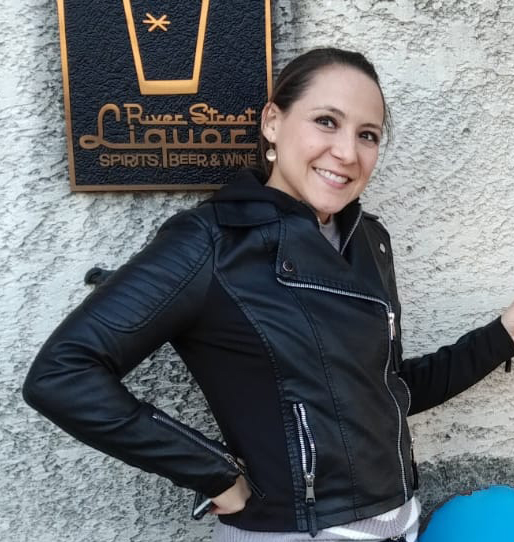 Master Machete is our Human Resources Manager.
If you're looking to become a ninja, she's the ninja to talk to! She does all the interviewing, hiring, and onboarding.
She's also in charge of payroll, insurance, and all the fun legal stuff!
Machete has been in the company since June, 2019. Even though she's a newer ninja, she's amazing at what she does and is a very important part of the team!
What's the story on your ninja name?
Machete: "A machete is a large blade -🔪 like a sword. I wanted a strong/fierce name."
Sunshine: And that strong/fierce attribute definitely matches her 🙌🏾
What were you doing before Sus-Hi?
Machete: "Before Sus Hi I was the Assistant General Manager at a very busy Irish Pub in Disney Springs. I worked as a restaurant manger for 11 years at different restaurants before coming to Sus Hi."
How does it feel being a part of the team?
Machete: "Being part of this team is incredible!!! This company and the people in it really make you feel like part of the family. Everyone is so great and welcoming and FUN!!!"
What's your favorite part about working at Sus Hi?
Machete: "My favorite part about working at Sus Hi is working with my friends! I love that everyone has so much fun with each other and making sure we are all helping each other reach our goals. Every day is something different. Robert and Teresa are incredible people that make sure to let their team know how important they are to them and that really makes coming to work enjoyable. Also ALL THE FUN VIDEOS!!!!!"
SUS HI – BOGO AT THE DOJO MV (4K) – YouTube
Now onto some more FUN stuff!
What is your passion?
Machete: "Hospitality is my passion. I went to school at Johnson & Wales University and studied Food Service Management and Baking and Pastry Arts because I always knew I wanted to work in the field of Hospitality. Although I am no longer on the floor, I am still in restaurants and enjoying learning the back side of it."
What do you do on your days off?
Machete: "On my days off I love spending time with my husband, my friends, and my family. CrossFit is also a big part of our lives."
What's your favorite Sus-Hi meal?
Machete: "OOoohhhhh my favorite is my bowl! White rice, spicy tuna, spice krab, spicy salmon, edamame, cucumber, avocado, tempura flakes, sweet potato flakes, chili powder, triple X sauce, wasabioli sauce. OMG don't forget about the spicy cauliflower! Basically anything spicy throw it in there!! YUM! 🔥🔥"
And that's a wrap! Hope you enjoyed hearing about Master Machete!
If you'd like to join the clan, here's our link! Machete will be in touch!