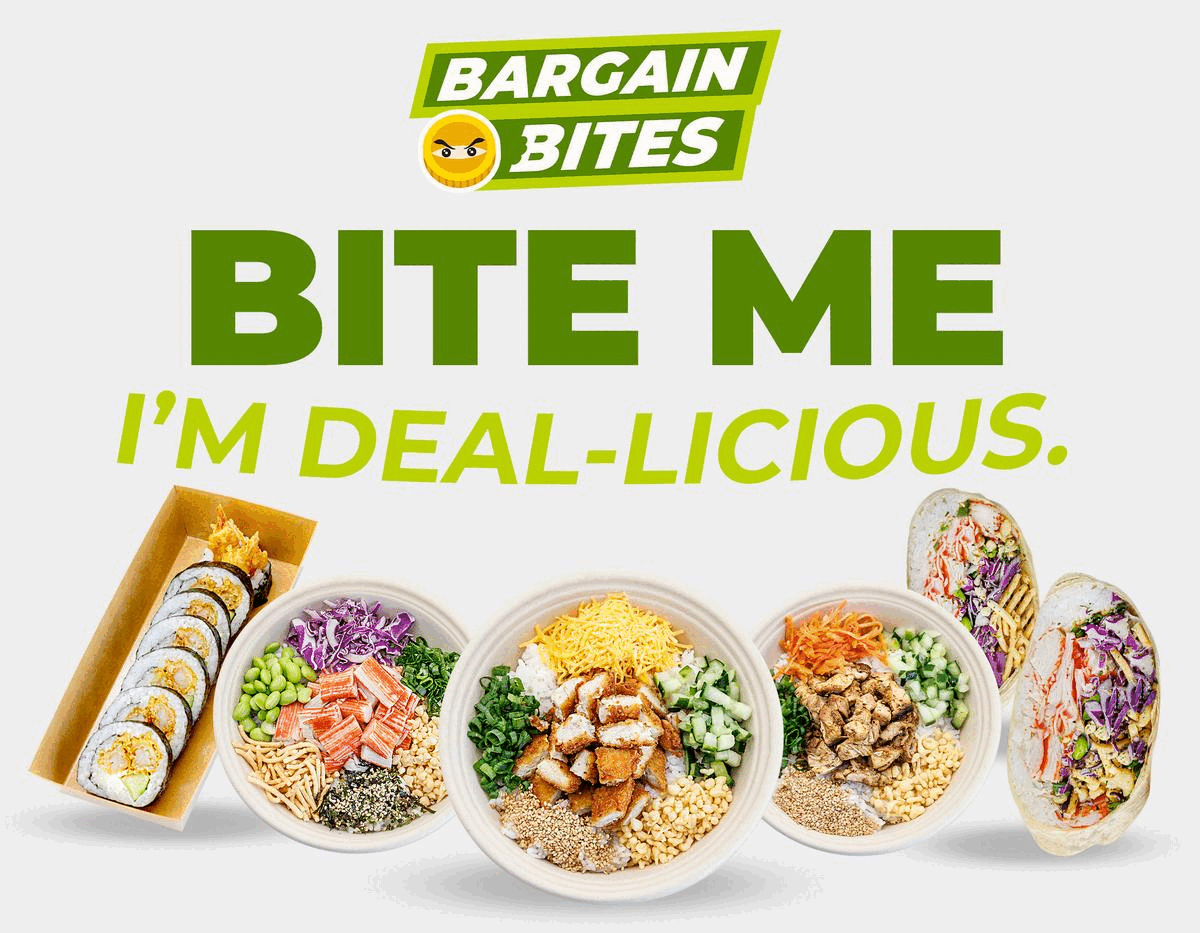 Hello there, Ninjas! 👋🏼
Looking for a delicious meal that won't break the bank? Look no further than Bargain Bites at Sus Hi Eatstation! Our budget-friendly meals start at just $7, making it easy to satisfy your hunger without emptying your wallet.
At Sus Hi Eatstation, we believe that everyone deserves access to tasty food, no matter their budget. That's why we created Bargain Bites, a menu full of affordable options that are perfect for lunch, dinner, or anytime you need a quick and filling meal.
Whether you're in the mood for sushi rolls, bowls, or something in between, we've got you covered. Our Bargain Bites menu includes a variety of options to choose from! Check out the menu! 👀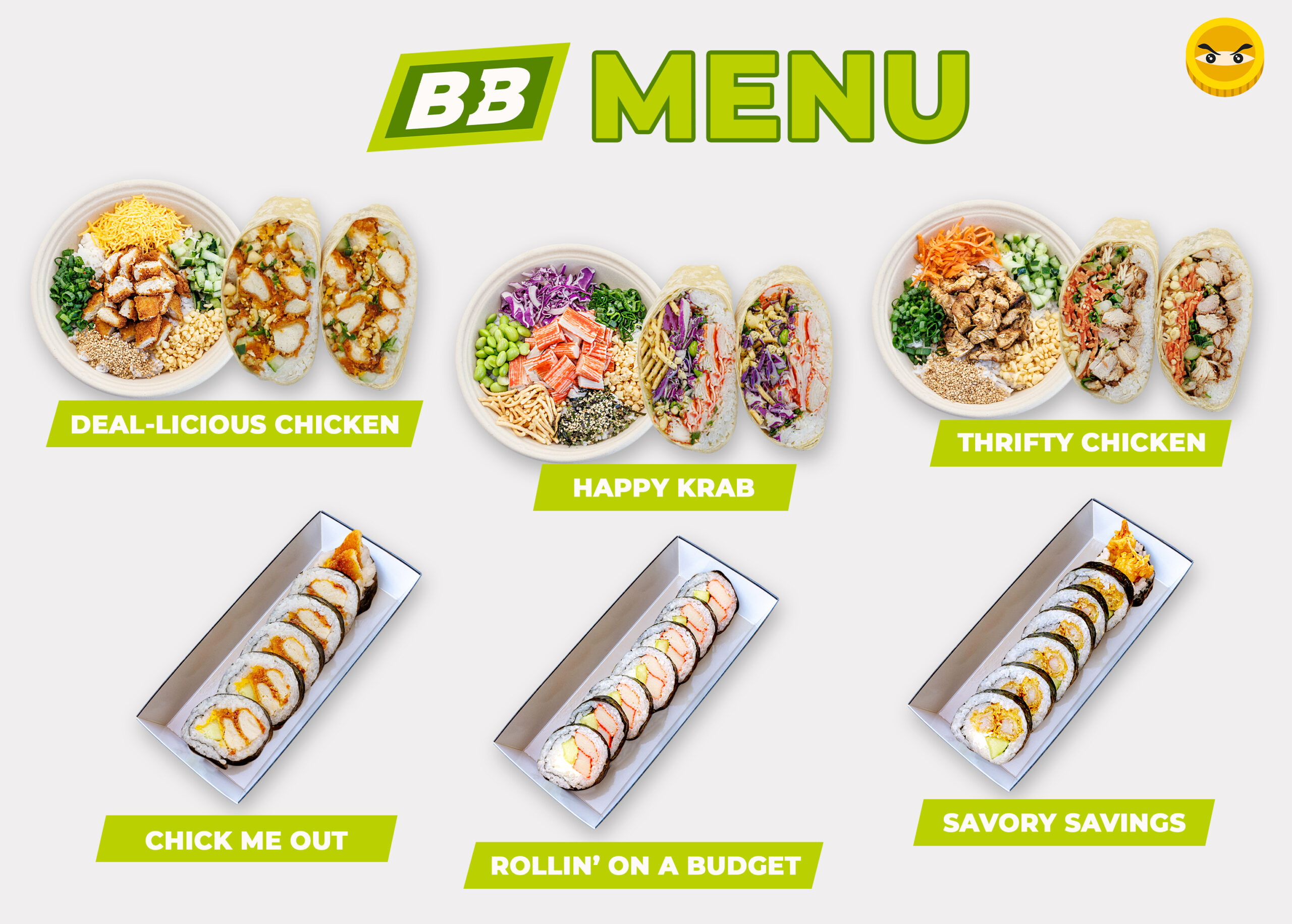 So next time you're on a budget but still want to eat well, come check out Bargain Bites at Sus Hi Eatstation. With prices starting at just $7, you can enjoy a delicious and filling meal without breaking the bank. And with our fun and quirky atmosphere, you're sure to have a great time while you're here! See you soon! 😋
Click here to see the menu for Bargain Bites!