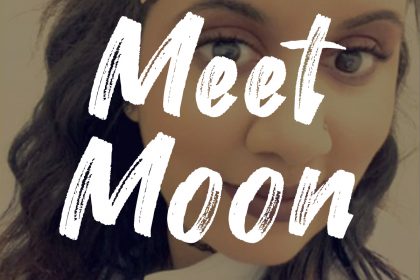 Hi-Ya Ninjas! Welcome to part 6 of our series- "Meet the Team", where we get up close and personal about the Master Team and Ninjas behind the scenes! I asked these ninjas a bunch of questions about themselves and learned exciting things about them! I'm your host, Sunshine and I'll be taking you through these amazing ninjas and the stories behind them.
Today we'll be talking about Brittany White, AKA Ninja Moon! 🌙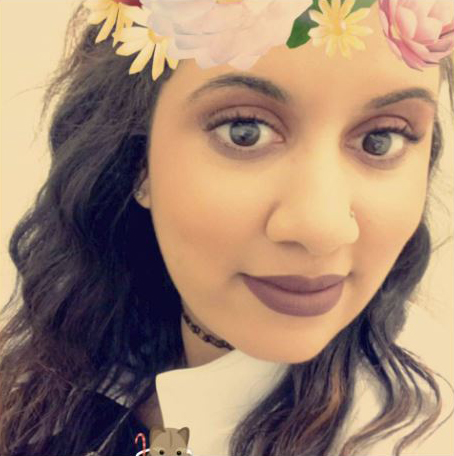 Ninja Moon is one of the bloggers for the Sus Hi website. She writes 1-2 fun and informative blogs per week about the ins and outs of Sus Hi Eatstation. The topics range from events, promotions, new menu items, and anything sushi related!😋
Here's one of her blogs talking about our new streamlined delivery service through the Sus Hi App:
Now Offering Delivery Service! | Sus Hi Eatstation
What's the story on your ninja name?
Moon: "I chose my ninja name because I've always been fascinated by astronomy and specifically the moon so much so that I have three moon tattoos and counting so my ninja name was an obvious choice."
What were you doing before Sus-Hi?
Moon: "Before Sus Hi I was studying journalism at UCF and just recently graduated in August with my Bachelors Degree in Radio/Television. Go Knights!"
How does it feel being a part of the team?
Moon: "I'm really excited to be a part of the ninja squad, I've been going to Sus Hi dojo by UCF for several years and it's always been one of my favorite place to eat and bring friends too. Getting to say I'm an official ninja is pretty awesome."
What's your favorite part about working at Sus Hi?
Moon: "My favorite thing about working here is the people, everyone has been warm and welcoming so it's made my job very easy and lots of fun! "
What is your passion?
Moon: "My passion is writing, I specifically love writing stories where I can put my own twist on it through my creativity and humor."
Write-on! (😅) What got you into writing?
Moon: "I was getting my associates degree in South Florida where I'm originally from with the intent to transfer to UCF. At first I had NO idea what I wanted to do, so I met with a guidance counselor and weighed out my options, and decided to give writing a try. It was something I was always good at but I never considered as a career option. I ended up seeing an advertisement on campus about the school newspaper, went to their office, and was offered to sit in at one of their meetings, and I never left lol. I started as a contributing writer, and after 2 years I became one of the editors. Then I decided to continue my studies at UCF and got my degree in Radio/Television. My favorite part of writing is being to put my own voice in into the story, whatever it is, hard news, entertainment, I can still put my own personality into it."
You mentioned your bachelor's degree is in Radio/Television. Any cool plans for the next step?
Moon: "Next step is to find a job! LOL! I just graduated from UCF (GO KNIGHTS!) in August and currently have two jobs, blogging for the best sushi restaurant in town (Sus Hi, duh 😉) and as a beauty advisor at Sephora Disney Springs. Eventually I hope to write work for a fashion entertainment magazine, or as a radio host. If I'm lucky enough, I hope to be able to do both at some point in my career."
What do you do on your days off?
Moon: "On my days off I'm usually working at my other job, spending time with friends/family, and hanging out with my 13 year old Pekingese named Princess who's just the best dog ever lol."
What's your favorite Sus-Hi meal?
Moon: "My favorite Sus Hi meal is a mini bowl with brown rice, grilled chicken, all the veggies, and a mix of white and triple x sauce."
What is your favorite quote and why?
Moon: "My favorite quote is "I can't control my destiny. I trust my soul, my only goal is just to be". It's from my favorite Broadway musical RENT, and I love it because of the message I perceived from it. To me it's saying you need to trust yourself, live in the present, and not worry over what the future may or may not look like. Everything happens for a reason :)"
There you have it ninjas! This was all about Ninja Moon and I hope you enjoyed it!
Here are some more of her blogs!
Here's one about our Sweet Potato Noodles!
Sweet Potato Noodles Are Officially Here And They're Delicious! | Sus Hi Eatstation
This one's about 3 New Locations!
Sus Hi Eatstation Has Three Huge New Reveals! | Sus Hi Eatstation