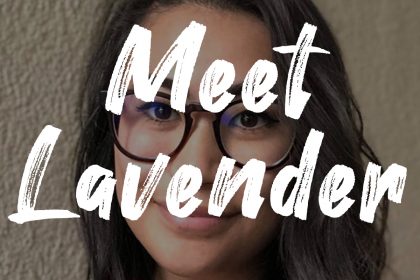 Meet the Team – Lavender!
Hello Ninjas! This is Part 4 of our series- "Meet the Team", where we get up close and personal about the Master Team and Ninjas behind the scenes! I asked these ninjas a bunch of questions about themselves and learned exciting things about them!
Today we're getting up close and personal with Sihara Lee, AKA Ninja Lavender!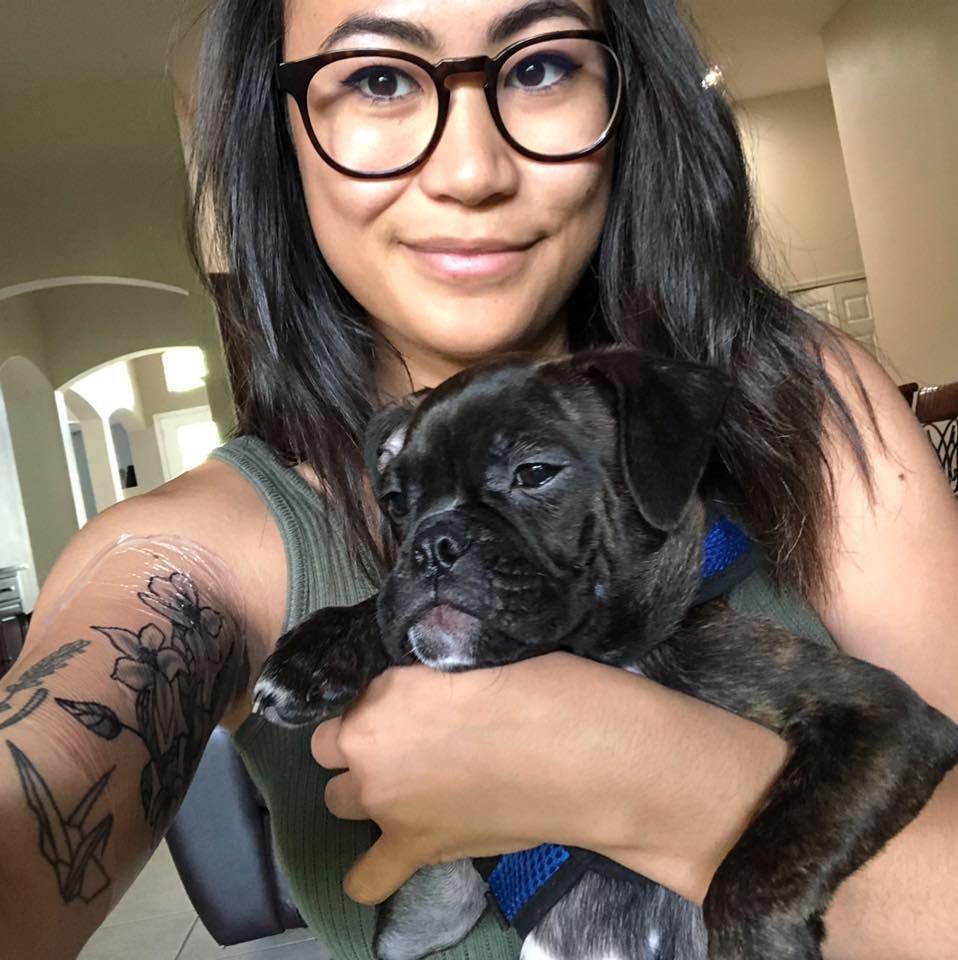 Ninja Lavender is one of our official Content Builders! She started the position in early August, 2019. She is essentially a graphic designer and social media handler. Lavender does a lot of creative work, from posters to name tags, to her biggest project thus far, the official expansion packet! (Which she is very excited for!) As far as social media platforms, she responds to comments, reviews, and direct messages maintaining the Sus Hi brand!
Lavender, How did you get your Ninja name?!
Lavender: "So, I've always loved plants since I was a kid and I figured a flower would be a perfect ninja name. I kept trying to think of desert flowers, since my name is Sihara, but I couldn't think of anything that really clicked. Then I looked at my Lavender candle and thought "oh actually that's perfect!"
What were you doing before Sus-Hi?
Lavender: "Well, before Sus Hi (as a Content Creator), I worked at Sus Hi! I was a Sensei at the Altamonte dojo since they opened. I absolutely loved every minute of working there! After that, I was a lead barista at Foxtail Coffee Co (which established my coffee passion and addiction), and a Captioning Assistant for CapTel Service Specialists (which means I captioned phone calls for people who are deaf or hard of hearing). Out of all of these, Sus Hi never failed to be my favorite place to work. Sus Hi helped me discover my work ethic, teach me maturity, and give me responsibilities and leadership roles, all while having fun with my coworkers!"
How does it feel being a part of the team?
Lavender: "I feel welcomed, and I think that's the most important part about any job. I never feel like I am being purposely left out. We are all a collective team there to guide each other, and I just love the positivity we all give out to each other."
What's your favorite part about working at Sus Hi?
Lavender: "My favorite part about Sus Hi is definitely the environment! Sus Hi thrives on their four core values (Fun, Passion, Integrity, Creativity), which really show in everything they do. Everyday I walk into work and am greeted with smiles and hugs and just overall positivity. Being able to make art all day is a plus, as well!"
What's your passion?
Lavender: "Art! Everything art! From painting to graphic design to knitting to even baking! I love anything that requires creativity and hard work! I love getting so consumed in my work that the hours go by without me even noticing. It just makes me feel good when I make something, whether it be for myself or someone else."
What do you do on your days off?
Lavender: "I am in currently going to Seminole State for my A.S. in Digital Media, so most of my days off consist of hours at coffee shops doing homework (which I actually really enjoy and find very relaxing). I am a big foodie, so I try out new restaurants whenever I can! I also love doing yoga, which I do every day. "
What's your favorite Sus-Hi meal?
Lavender: "Oh god, this is so hard! I wish I could say EVERYTHING! But my go-to is definitely a white rice bowl with spicy salmon, spicy krab, cucumbers, scallions, carrots, purple cabbage, tempura flakes, masago, seaweed salad, nori seasoning, chili powder, TRIPLE X and SPICY MAYO (I really love our sauces). I think I'm also addicted to spicy cauliflower…"
Thanks for reading, ninjas! Catch Lavender and her work on all social media platforms @Sushieatstation!
Click here for Sus Hi's Instagram!
Click here for Sus Hi's Facebook!