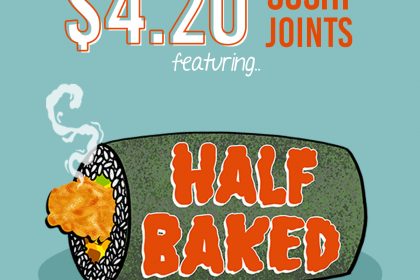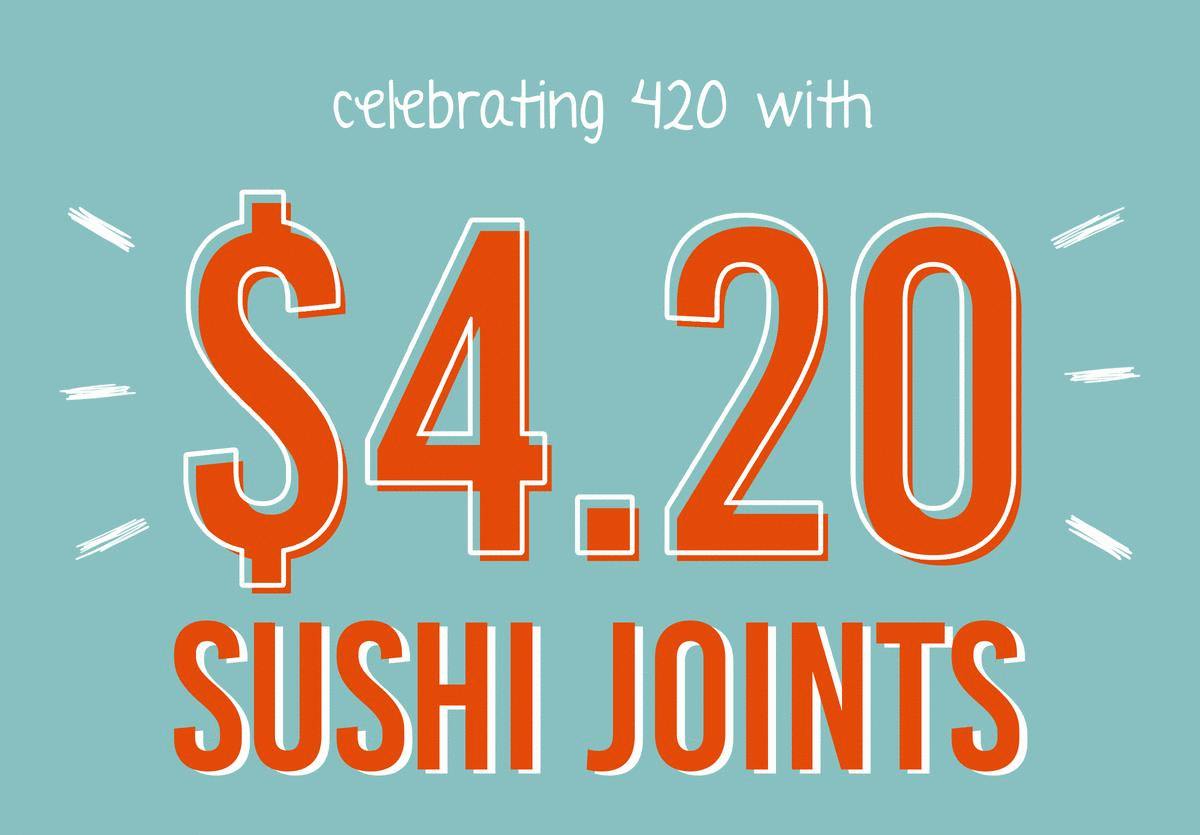 Welcome to the Sus Hi Dispensary! And yes, you did read correctly – $4.20 sushi joints.
Come on, guys. That is a freaking good deal and not only that, Sus Hi is celebrating for FIVE days long.
You can get this deal starting Monday, 4/20 until Friday, 4/24.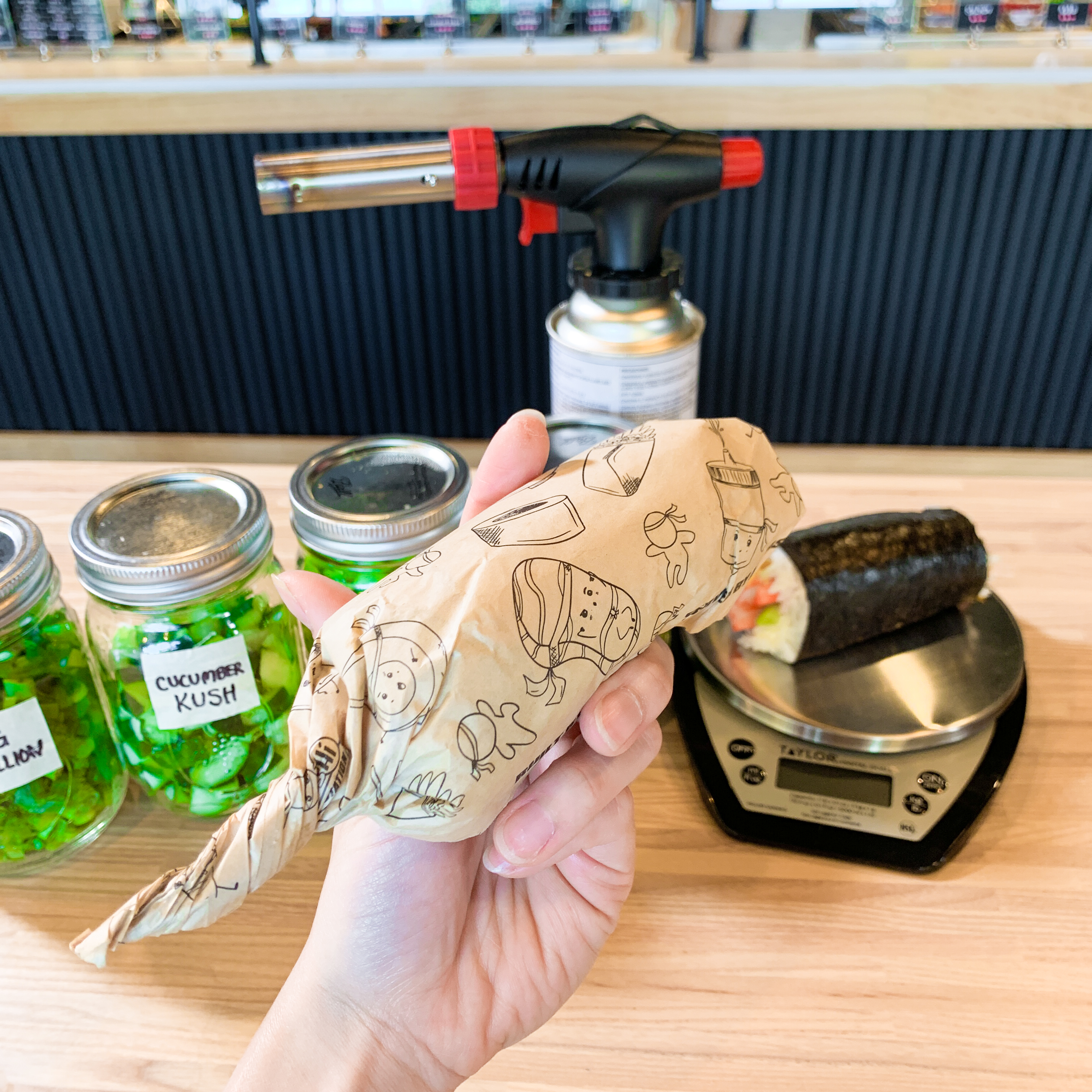 CAUTION: Consumption of too many sushi joints will knock you out! 😴
But what's a sushi joint?
It's an uncut sushi roll with all kinds of ingredients then wrapped up… like a joint! They're pretty fire 🔥
Aand you can choose from any of these smoking presets!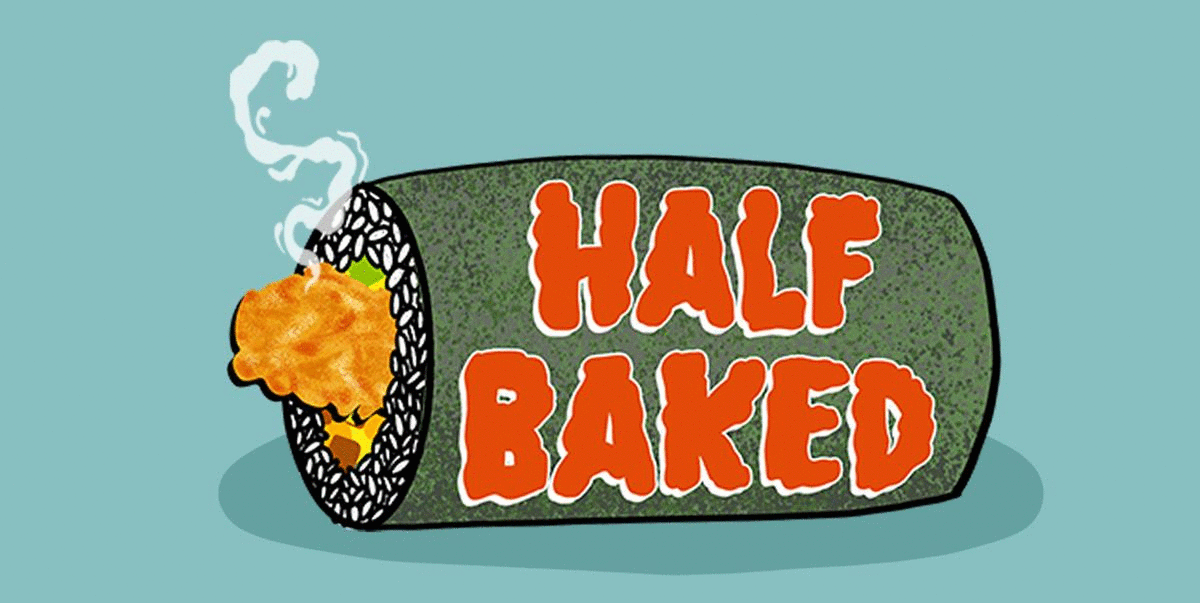 1. Half Baked
Inside: white rice, chicken tempura, avocado, cheese, bacon, scallions, Triple X, white sauce.
2. Spicy Diesel
Inside: white rice, spicy tuna, spicy salmon, cucumber, scallions, jalapenos, tempura flakes, chili powder, fire sauce, sriracha.
3. Granddaddy Purp
Inside: white rice, spicy krab, cucumber, avocado, purple cabbage, tempura flakes, nori seasoning, spicy mayo, sweet soy.
4. Mango Express
Inside: white rice, shrimp tempura, krab, avocado, cucumber, mango, carrots, sweet potato flakes, sweet soy, white sauce.
5. Green Dream
Inside: white rice, tofu, avocado, cucumber, jalapenos, scallions, edamame beans, vegan spicy mayo, vegan white sauce. (vegan-friendly!)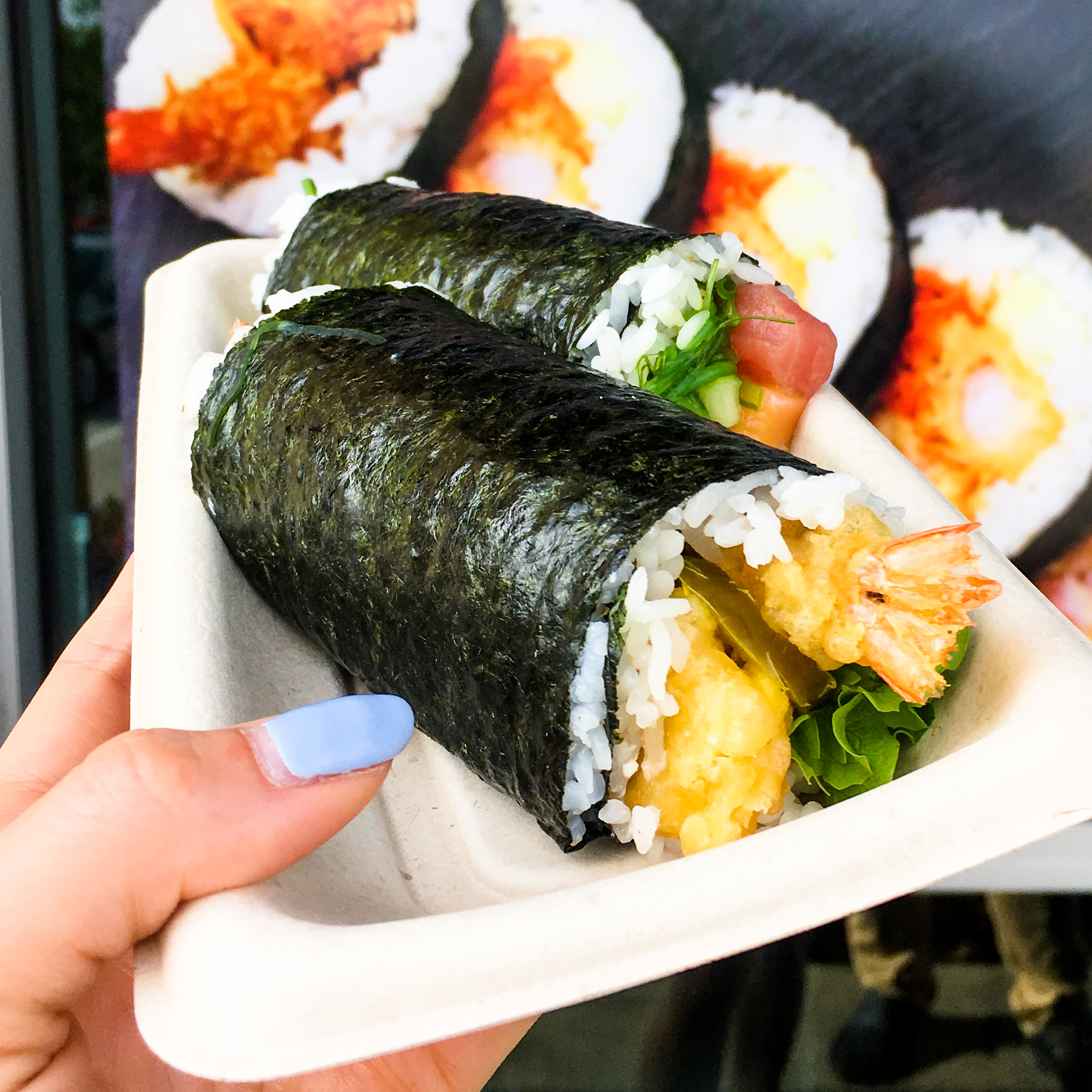 Which sushi joint are you thinking of getting? Um, I'll take one of each please! *gonna toke it up!*
So yeah, join the 420 party with Sus Hi already.
You can get it straight out of the Dojo or you can get it delivered or for take-out by ordering on the Sus Hi app. WORTH.
Click here to order on the app: bit.ly/SusHiApp or download the Sus Hi app directly on your phone!
Deal ends this Friday, 4/24, guys!
Peace out & blaze away! 🍣🔥