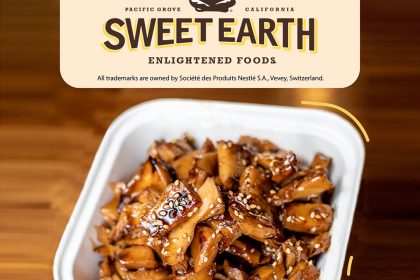 Wassup Ninjas!! 👋
It's been a bit, but we're back with some exciting news! As our loyal ninjas, you already know Sus Hi Eatstation strives to have an extensive menu that caters to all, whether you're keto friendly, pescatarian, vegetarian, vegan, or you just love good food! We have something for everyone from our proteins, to our toppings and sauces, they are all created with you in mind and of course, we're always looking to expand our options.
Speaking of protein…Drum roll please!!!(Yes it's a silent drum roll but get creative!)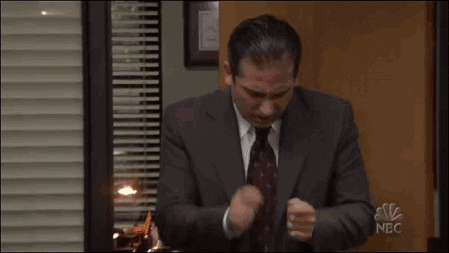 Sus Hi is super excited to announce a brand new protein to the menu, introducing our new Teriyaki Chik'n!!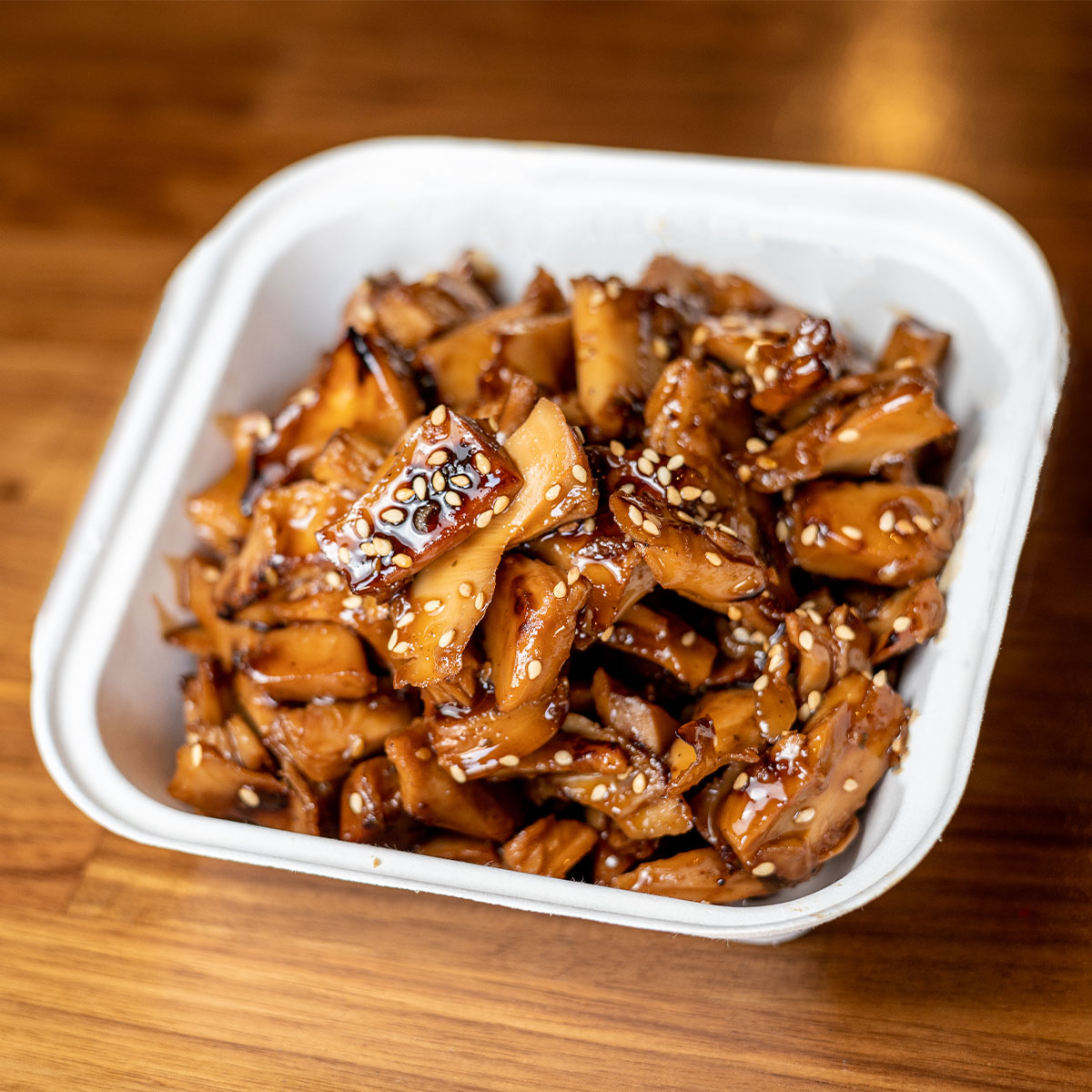 Looks mouthwatering right!! Not only is is this chicken absolutely delicious it's also 100% VEGAN 🌱 
We discovered this protein from the brand Sweet Earth's MINDFUL CHIK'N.
This Teriyaki Chik'n is:
Completely plant based!

Made with soy

Created without hormones or antibiotics

It's Non-GMO project verified

Made with 19 grams of protein!
Sus Hi takes this chik'n to the next level by marinating it in a teriyaki sauce that they make in-house! Ingredients for the marinade include fresh ginger and fresh garlic that really make that flavor savory and sweet!
The teriyaki chik'n will of course be available at all Dojo locations, BUT for a limited time only!!!
We'll also be serving 2 of our favorite custom creations with this new protein.
1) Teriyaki Chik'n Bowl
white rice

teriyaki chik'n 

edamame beans

almonds

avocado

cucumber

purple cabbage

scallions

carrots

wonton noodles

sesame seeds

nori seasoning

chili powder

vegan spicy mayo

vegan white sauce

sweet soy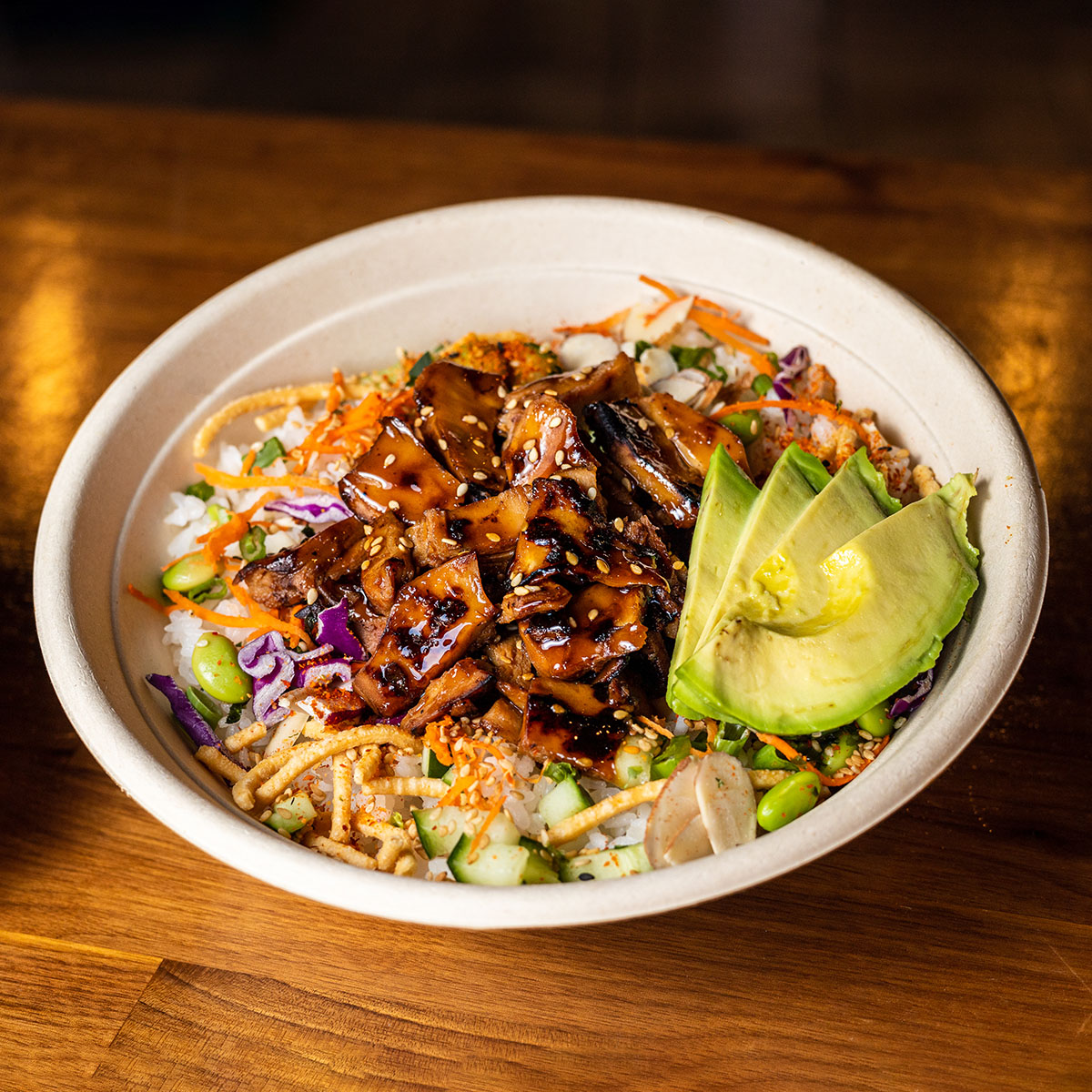 2) Teriyaki Chik'n Fried Burrito
white rice

teriyaki chik'n 

avocado

edamame beans

cucumber

mango

wonton noodles

scallions

carrots

purple cabbage

chili powder

nori seasoning

sesame seeds

mango habanero

vegan white sauce

sweet soy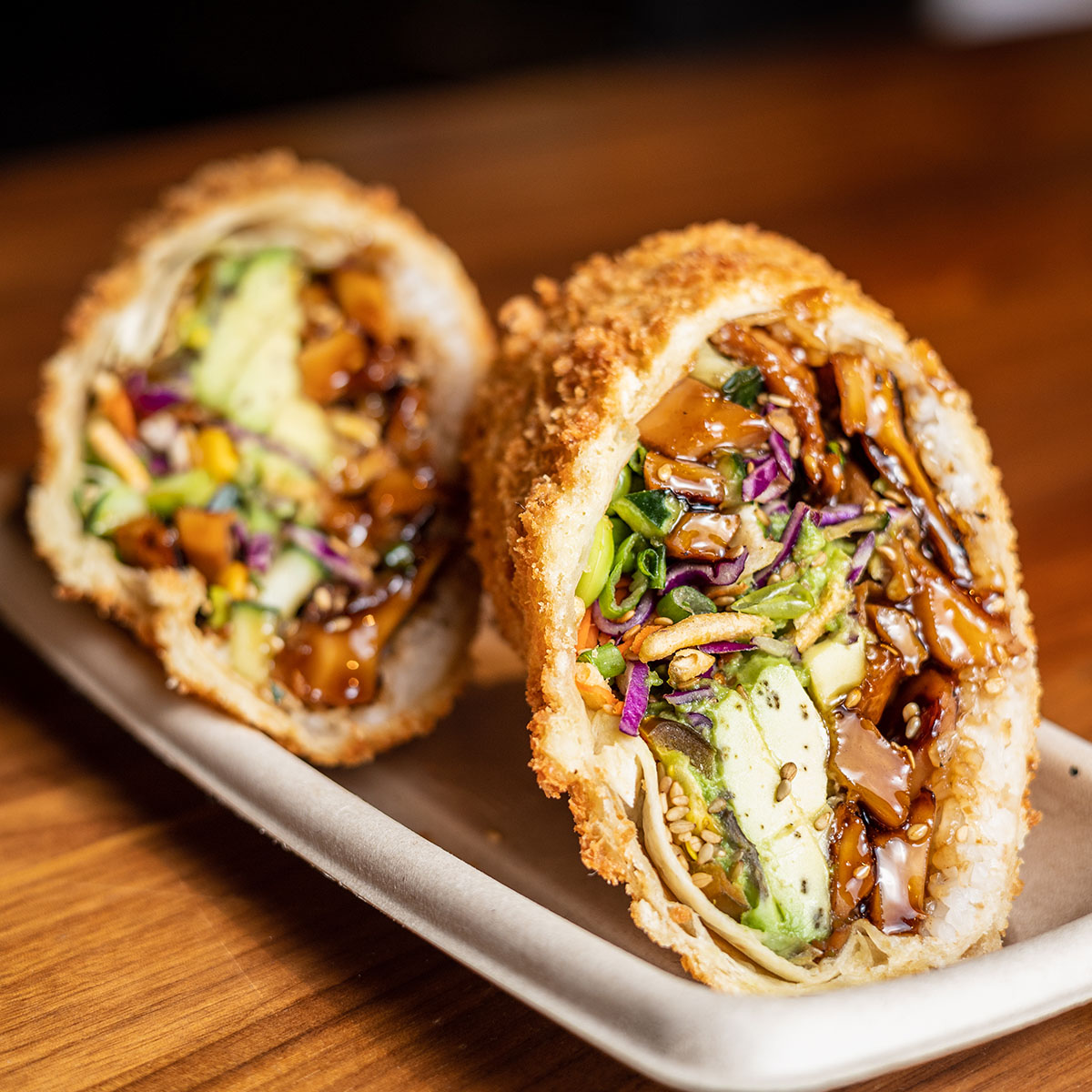 Wow those look so good!! Don't miss the opportunity, and head over to your local dojo and try our new Vegan Teriyaki Chik'n while it's still available!! 
You can order here: https://direct.chownow.com/order/8217/locations
Until next time Ninjas ✌